Beef Shank Cross Cut (Osso Buco)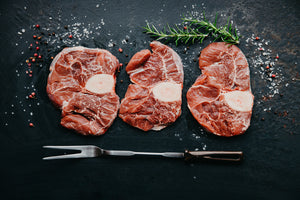 A portion of the leg, which is used extensively for movement. As a result, it is typically cut into cross sections called Shank Cross-Cuts which are braised to make flavorful, fork-tender dishes such as Osso Buco.  
Packaged in 1.5 - 2lb packages with 2 cross sections per package.