Ranch to Table Food Sales Coaching with Erin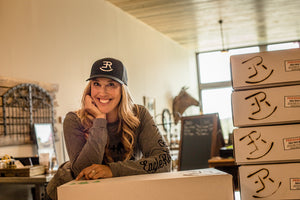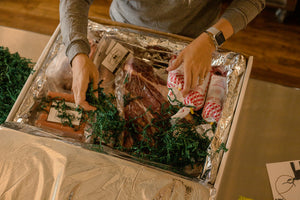 Are you ready to take your farm or ranch to the next level?  Have you ever wanted to sell your product - beef, chicken, pork, honey, etc - but don't know where to start?  I've been there, and over the past 5 years I have streamlined a distribution system for our family ranch's beef that I am excited to share with you. 
Join me for a one on one coaching experience that will provide you with a personable  experience to bring your dream of distribution into actuality!!  You have the option to meet me in my shop in Fairplay, Colorado OR via zoom.  We will customize the experience to your product so that you will have the tools you need to get started with product distribution at the end of our experience together.  

We will spend 8 hours together, over two 4 hour sessions.  This experience will to give you actionable, tangible resources to get you started selling and shipping direct from your farm or ranch. Together we will cover the exact steps you need to take to get your product into the hands of new customers.  Specifically, we will cover:
- e-commerce basics - Setting up your online shop and website
- Labeling - Both USDA labeling and personal brand designs
- Packaging - How to package your product to ship, what to use, etc.
- Shipping - Carriers, labeling, etc!
- Open Q&A - ask away!