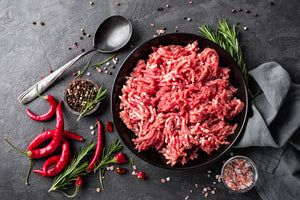 1 Pound of Dry Aged Ground Beef (packaged in 1 lb packages)
Clean, traceable and from one cow!!  Thats right, one cow.  
The best ground beef you'll ever taste!  From burgers, to tacos to meatballs....you can never have enough of this ground beef. You'll taste the difference and once you try it, you'll never go back!