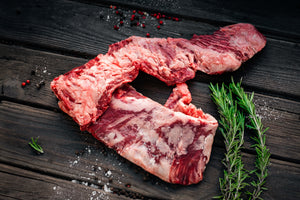 This quick cooking steak is a favorite for an easy weeknight dinner. Just throw it on the grill for a few minutes a side and you have dinner on the table! Savory and delicious. Wonderful in a marinade for fajitas as well.
- Small $30 - Up to 1.5lbs

- Medium $44 - Up to 2lbs
- Large $55 - Up to 2.5lbs
- XL $68 - 2.6 lbs and up!!